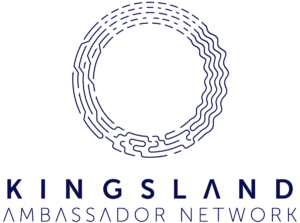 Kingsland University is a SACS-CASI accredited higher learning institution; for nearly ten years we've provided award-winning digital education and learning programs to over 250,000 students worldwide.
We have accomplished this through hard work, laser-focus, and most importantly, with passionate partners.
We are driving global conversations around digital skills education – at the World Economic Forum in Davos, Switzerland, at education summits in Washington, DC and with governments and leaders around the world. We are committed to growing our outreach programs globally and we fast-track our growth through strategic acquisitions of other industry-leading education programs, like SoftUni, which we acquired in the largest ed-tech M&A deal in Eastern European history in January 2018.
Our global team of 120 leading educators, curriculum designers and passionate education advocates continues to grow and we project that our team will triple in size by 2019 as we bring on more people who believe in our mission to provide vital and accessible education programs.
Introducing the Kingsland Ambassador Network:
Help our education message shine into the ignored corners of the globe.

Champion our programs and work diligently to break down barriers to student access.

Represent us at conferences and summits to share our educational mission.

Cultivate mutually beneficial relationships with governments and regional partners whose vision aligns with Kingsland's mission.

Be deeply committed to bringing educational opportunity to underserved and underprivileged regions.
We believe in the power of education to change lives and we want to ensure that every young person has access to the life-changing opportunities education provides. By becoming a Kingsland Ambassador, you help us help others help the world.
If you are interested in joining our Kingsland Ambassador Network, simply send us an email to discuss: