SINGAPORE'S FIRST CERTIFIED
Blockchain Developer Certification​
Full-time Certifications Available:
✓ Blockchain Essentials (MI1)
✓ Blockchain: Wallets and Transactions (MI2)
✓ Solidity and Smart Contracts (MI3)
✓ Designing DApps (MI4)
✓ Advanced Projects & Certification


Jobs have tripled since 2016

Kingsland's Modular Blockchain Developer Program is Comprised of Four Distinct Modules and an Advanced Project
Format of Program Delivery:
Full-time, 3 full days, 9am-6pm.
Classroom style
Live interactive lectures
Direct contact with a blockchain trainer
Chat support group with international trainers
Each program can be taken separately, but students must
successfully complete the Advanced Projects module to
become a Kingsland Certified Blockchain Engineer.
Course Name
Blockchain Essentials (MI1)
Blockchain: Wallets and Transactions (MI2)
Solidity and Smart Contracts (MI3)
Designing DApps (MI4)
Advanced Projects
Start Date
January 2020
March 2020
May/June 2020
Aug/Sep 2020
Nov 2020
Cost
S$1,600
S$1,800
S$1,600
S$1,800
S$1,500
Course Name
Blockchain Essentials (MI1)
Course Name
Blockchain: Wallets and Transactions (MI2)
Course Name
Solidity and Smart Contracts (MI3)
Course Name
Designing DApps (MI4)
Course Name
Advanced Projects
Why Choose Kingsland? Award-Winning Education Provider
Kingsland University – School of Blockchain has been in the education space for nearly a decade. We are globally positioned as the leading provider in education for emerging technologies, and our Internationally recognized award-winning learning programs set the world-standard for disruptive digital technology education.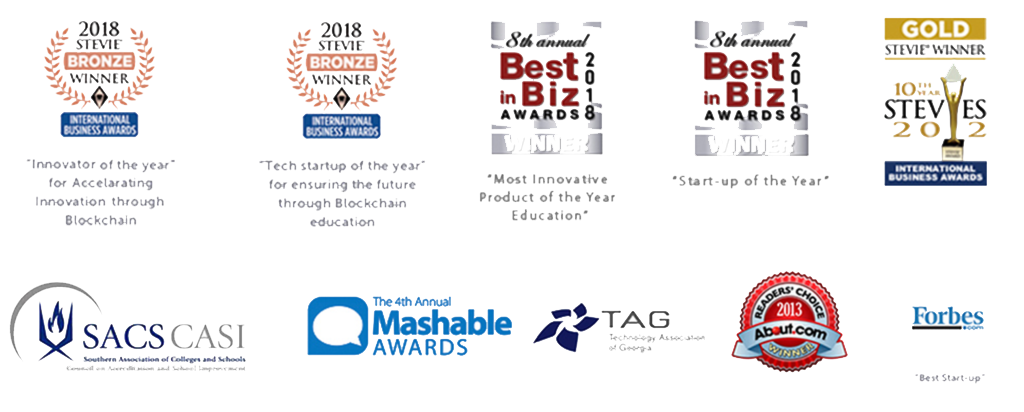 Most Up-To-Date Blockchain Training Curriculum On The Planet
Our curriculum team is comprised of industry leaders and award-winning educators whose primary role with Kingsland is to create state-of-the-art curricula tailored to meet the constantly evolving needs of the blockchain sector.
9,000+ Requests to hire Kingsland Blockchain Developer Graduates
Kingsland's commitment to ensure the future of blockchain means we work with industry to place Kingsland-trained developers on the most innovative projects in the blockchain space. Here are just a few of the companies looking to hire Kingsland graduates for their blockchain projects: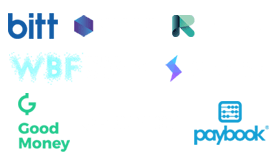 Meet Your Kingsland Blockchain Course Teachers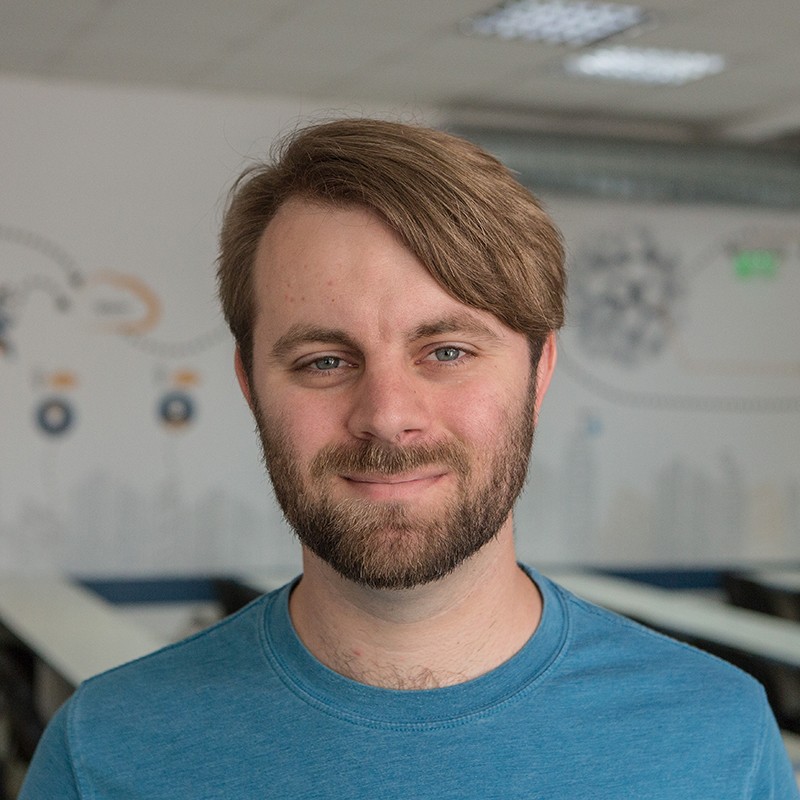 Patrick Galloway is a passionate educator and developer. He has built several apps ranging from credit card payment portals to a lead assignment system for a mortgage company. Galloway's focus is on building strong fundamental skills through a hands-on approach to learning that equips his students with the refined thought processes necessary to become resourceful and skilled developers.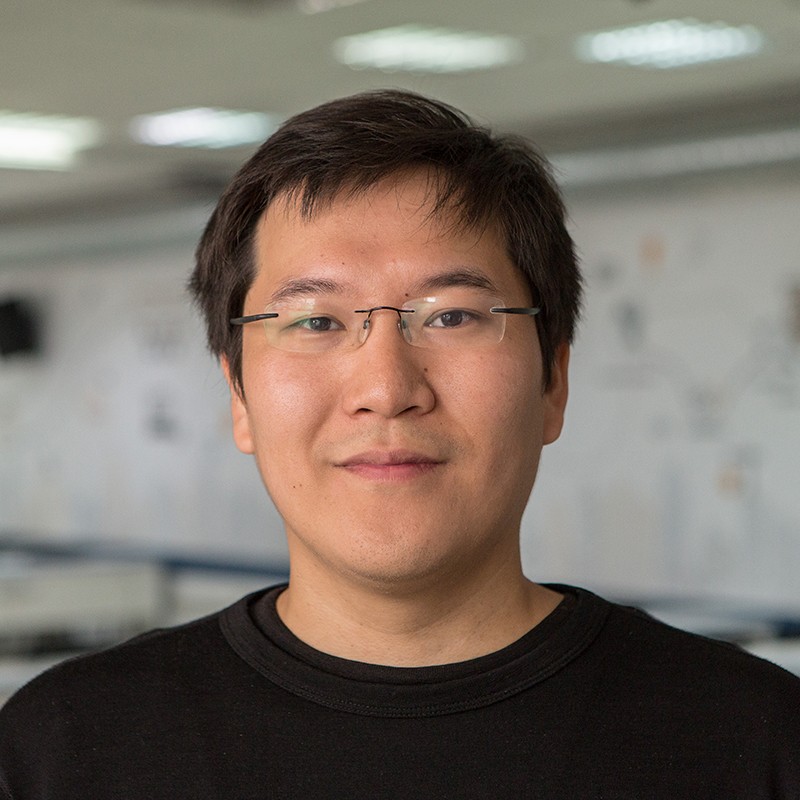 Anar Enhsaihan has been an iOS engineer for a multitude of startups and Apps that he has worked on have reached hundreds of thousands of users in markets including North America, Europe, and Asia. He's deployed a dApp on the Ropsten Ethereum network that fully takes advantage of the decentralized nature of the blockchain.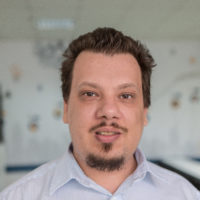 Vladislav started programming at a young age and has worked in companies both big and small in several countries. He is interested in everything related to computer science or programming, and generally prefers to be on the cutting edge of technology (quantum computing, VR, you name it). He has always been passionate about sharing knowledge (and code), which eventually led him to Kingsland University, where he's currently working as a Blockchain Technology Trainer.
… and many more trainers!
What Students Say about Kingsland
As everyone says that blockchain is the future, I think this course will be the best step you can take to start your move in the blockchain world. This course will teach you from the very basic to the most complicated concepts of the blockchain. With all the lectures and exercises that they are giving, you get to practice and see it yourself the application of blockchain in the real world.
As a developer who is new to blockchain development, I expected the blockchain training to be very challenging. But the Kingsland's trainers were good and exceptionally equipped with great knowledge about blockchain that it really helped me grasp the concepts more. The course itself was quite exciting, we learned from the very basics of blockchain to the application of DApps, so I recommend anyone who wants to delve into blockchain should enroll this course.
If you are thinking of taking up Kingsland's blockchain course, just do it! From start to finish, the whole course was jam packed full of insightful lectures and challenging yet rewarding projects. The instructors obviously knew what they were talking about and were there to guide us every step of the way. I can't think of a better alternative to learning blockchain development.
Initially, I only know blockchain as the new type of internet trend but The Kingsland blockchain developing training program open the door to software engineers or developers like me and learn more about blockchain. Kingsland taught me that blockchain may be one of the scariest tool in the internet yet may also be the safest. Through the help of Kingsland, we were able to learn and create a transparent system, securing its inexpugnability and veracity.
Kingsland's Blockchain Course is teeming with informative and incredibly educational materials to help you delve in the inner workings of Blockchain technology. The mentors are knowledgeable, approachable and skilled at teaching the course. Be ahead of your peers with this course. Don't delay, enrol today!
Kingsland's course taught me up-to-date essentials of blockchain from the ground-up and the hands-on activities that the course had enabled me to have a shorter learning curve. For me, the most challenging part was interacting with different people of distinct nationalities at varying levels of professional proficiency. It was the best experience I have ever had. The course has opened new doors that led me to fantastic opportunities. I was able to meet and work with amazing people who are transforming the world and making it a better place.
I just graduated, and this course really helped me established an excellent starting point for my career. Everyday's lecture is full of learning and they never failed to give us relevant activities and homework to practice what we have learned. The group and individual projects are challenging yet very effective way of enhancing our skills. I am very grateful to Kingsland for giving me this opportunity to become part of growing blockchain community and helping me become a blockchain engineer.
Kingsland blockchain course was a great opportunity for me to learn and understand what makes blockchain popular and valued in the market. Through the training I have hit a lot of walls but going through those I understood that blockchain technology is a vast market for developers to learn and grow. And what I have learned will be beneficial for enhancing my skill set and comprehend new things about blockchain.
One of the skills that a developer should possess is to have the ability to adopt the trends in technology. Kingsland makes it easier for us, it offers something that is basic, a simple knowledge that would turn the idea into reality. What is great taking this course for developers is that Kingsland University doesn't force you to focus in a specified programming language but it will give you the freedom where to apply it because they got it all for you.
The Kingsland blockchain developer training program is intense and so it should be; there's so much information to get through! Every day there is news about blockchain and the course accounts for that - if it was at a normal pace, we wouldn't learn the skills we need!