Blockchain Executive
2-Day Fast-Track Certification
Learn from the World's First, Globally Recognized, Award-Winning, Regionally-Accredited School of Blockchain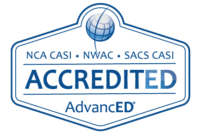 Want to Join the Program?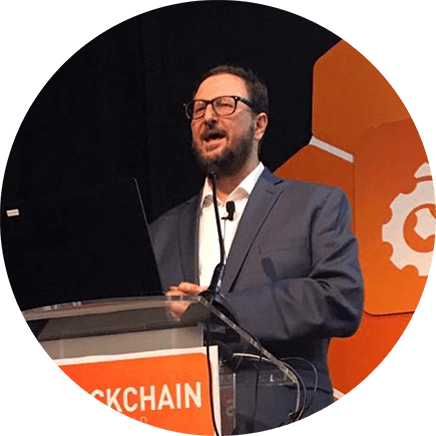 Alex Lightman
MMIT/Harvard, 4x global award-winning innovator and educator, Amazon best selling author on technology, former advisor to White House, NATO, DoD, 30+ government agencies and to 30+ large technology companies.
Alex Lightman leads Kingsland's Executive Education program. His goal is to take the body of knowledge around the Blockchain and make the complex comprehensible, the intangible graspable and the future urgent for Kingsland program participants.
Lightman is an award-winning teacher, writer, innovator and entrepreneur, and the founder of Token Communities Ltd., and Blockchain Commodities Exchange and has served as an advisor to 20+ Blockchain companies. In 2018 he authored 35 articles and 10 white papers related to cryptocurrencies and blockchain projects.
His awards include the first Economist magazine Readers' Award on behalf of 4G Wireless, vs. Elon Musk and five other innovators in a global vote, after 4,000 innovations were submitted. The only other recipient of this award was to Steve Jobs.
He is the first columnist for ICO Crowd magazine, an Amazon best-selling author in seven categories (for Augmented: Life in The Smart Lane, with Brett King), and keynote speaker at 25+ Blockchain conferences in 2018.
He has chaired and organized over 300 international events related to the business of technology and given hundreds of keynotes and workshops over the last 35 years.
Through This Blockchain Program You Will:
in a workshop-based learning experience, with case studies and pitch sessions, designed for intensive executive skill enhancement.
impact-driven decision-making and amplify innovation through leading-edge blockchain education.
highly relevant, business-changing, in-demand skills and earn recognition from an accredited University.
This program is designed for executives looking to gain insight into the basics of blockchain technology, the impacts and applications for blockchain across industries, and the skills needed to lead successful blockchain projects.
It's suitable for executive professionals, business leaders, senior managers and directors looking for the strategic skills and knowledge required to innovate blockchain solutions within their organizations. This program is also relevant for aspiring senior managers and those looking to future-proof their executive skills.
Day one of Kingsland's Executive Blockchain Fast Track program introduces blockchain technology and gives executives both an overview of how blockchain works and discusses the emerging implications for industries disrupted by blockchain technology.
BLOCKCHAIN EXPLAINED
In this session, we look at the history of blockchain and provide a non-technical overview of blockchain technology. We introduce decentralized ledgers, the premise of 'trustless' transactions and consider some of the potential security, legal and risk issues that arise from the technology through applied blockchain case studies.
CRYPTOCURRENCIES AND TOKEN ECONOMICS
This session provides executives with an introduction to cryptography and the mechanics of the cryptocurrency market and the altcoin, or 'token', economy. It introduces initial coin offerings (ICOs) as a method of capital-raising via the blockchain and looks at some of the regulatory and compliance risks associated with ICOs.
SMART CONTRACTS AND DAPPS (DECENTRALIZED APPS)
In this session, we introduce Ethereum and its role in facilitating 'smart contracts'.  We look at the value and role of smart contracts and discuss decentralized apps (Dapps). Through case studies, we consider the scope and limitations of blockchain technology.
INDUSTRY DISRUPTION – IMPACTS AND OPPORTUNITIES
This session looks at the ways in which blockchain disrupts specific industries. We discuss the impacts and opportunities for companies and organisations in industries where blockchain is likely to revolutionize business practice, and consider strategies to mitigate risk and leverage blockchain technology for competitive advantage.
LIVE BLOCKCHAIN PROJECT CASE STUDY
Through an interactive case study of a successful real-life blockchain project, you'll be exposed to the scope and limitations of this technology.
Day two of Kingsland's Executive Blockchain Fast Track course delves into the strategic and leadership challenges of innovating with blockchain technology.
FUTURE FRONTIERS – BLOCKCHAIN AND THE NEW BUSINESS MODEL
This session considers how blockchain will transform business processes and what future business models may look like in a decentralized world.
GOVERNANCE AND REGULATION
In this session, we introduce the challenge of governance and regulation in the blockchain sector, and discuss how executives can minimize the impact of lagging governmental regulation whilst leveraging the potential of blockchain technology.
INNOVATING THROUGH DISRUPTION – NAVIGATING CHALLENGES IN BLOCKCHAIN PROJECT LEADERSHIP
This session considers some of the key challenges faced when leading blockchain project teams and a leadership methodology developed by Kingsland to address the specific needs of blockchain project teams.
IMPLEMENTATION ROADMAP
In this session, we discuss implementation: how to develop a business case for your blockchain project, infrastructure and HR considerations, deploying your project and potential project costs.
LIVE BLOCKCHAIN PROJECT CASE STUDY
Through an interactive case study of a successful real-life blockchain project, you'll be exposed to the scope and limitations of this technology.
BLOCKCHAIN PROJECT PITCH SESSION
Through an interactive group workshop, executives will develop and pitch a blockchain project and receive faculty feedback and critique.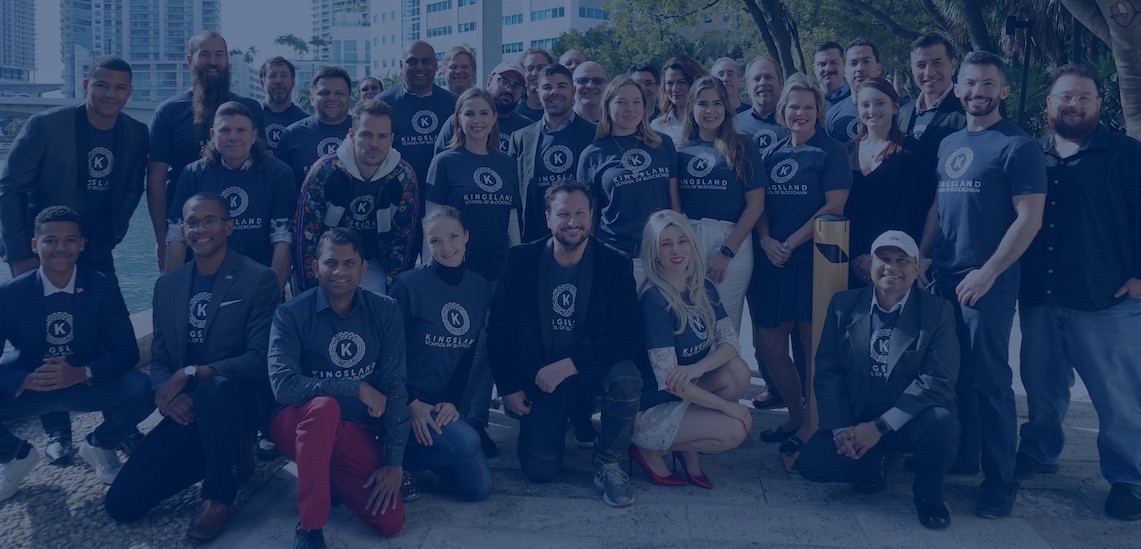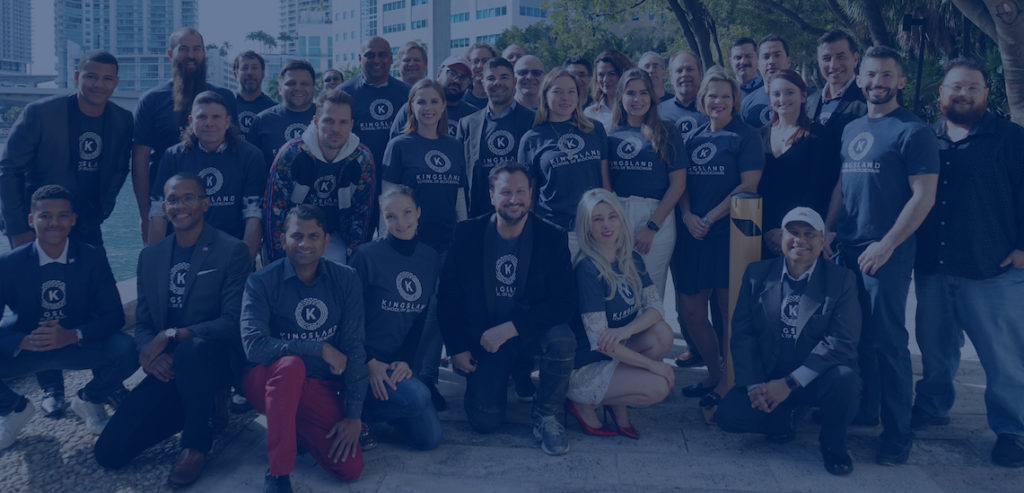 Throughout this program, you'll engage with innovators, leaders and business visionaries from around the world. Through collaborative group work, you'll engage in robust discussion and problem solving with like-minded leaders from a variety of industries.
Gain insight into opportunities, threats and strategy from a multiplicity of perspectives.
As an increasingly popular home base for information and telecommunication technology companies, Mauritius blends the leisurely allure of island life with the serious draw of tech employment to become the ultimate blockchain training destination.
With a reputation for magnificent lagoons and reefs, Mauritius delivers a breathtaking seascape perfect for parasailing, snorkeling, kitesurfing, and more. Lush greenery found at the island's rocky interior compliments the twinkling aquamarine waters that surround it to coax visitors into Black River Gorges for unforgettable hiking excursions and picnics featuring the island's eclectic cultural pallette of the native French, African, Indian, and Chinese fusion.
Begin your blockchain career amid the panoramic natural beauty of this Indian Ocean hideaway. Learn, explore, and experience Kingsland School of Blockchain in Mauritius.
Kingsland: Award-Winning Education Provider
Kingsland University – School of Blockchain has
been in the education space for nearly a decade.
We are globally positioned as the leading provider in
education for emerging technologies, and our Internationally
recognized award-winning learning programs set the
world-standard for disruptive digital technology education.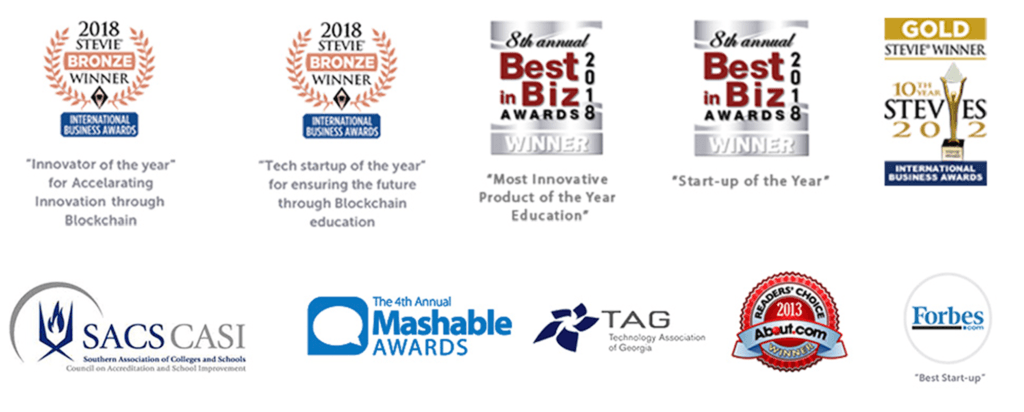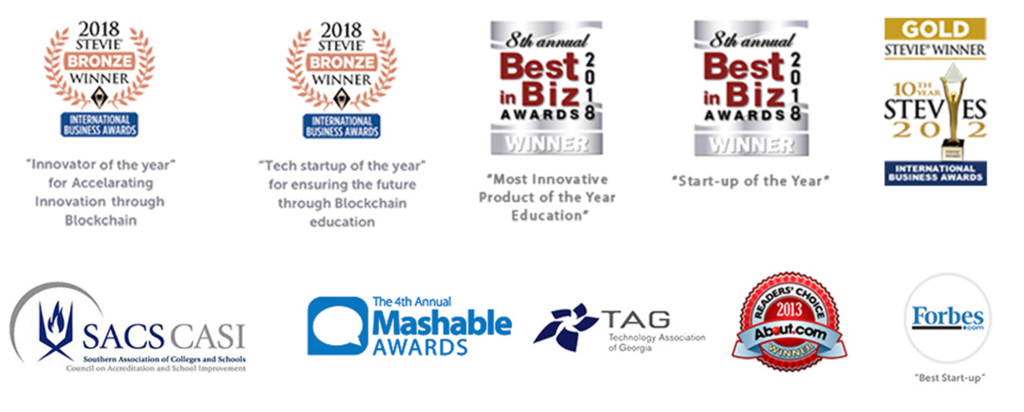 Testimonials
What our students have to say
"Remarkable combination of brilliance. Absolutely fantastic. I would describe this program as probably a month worth of content in two days. It's definitely drinking from the firehose. There's a lot of thought-provoking slides out of the handouts that we have. I plan to take this information back to my team, as I see a number of areas we need to apply to our business."
"I can't truly imagine myself going back to school for another four years of traditional education and this crash course in two days was definitely something I like. It's well-structured, up-to-date information with a hands-on, proven experience, so it's definitely what I needed. We had a great class, I definitely got a lot of contacts that I'm going to use in the future. It's pretty much the only course that teaches you how to be the CEO of a blockchain company. I really value that."
"I absolutely love the program. Everyone I met here was just fantastic. There were a bunch of really inspiring new ideas going around. It's very visionary, very clear, very concise, very thorough. You've got a real look into the future, how disruptive blockchain is going to be. Inspiring, because not only can you see how much change is possible, but you also see how you can be a part of that. Very motivational as well, because you are surrounded by all these people who are in the space and they want to make this a reality, so it kind of makes you really want to do it."
"I will describe this program as the number one program I've taken. The whole staff has been nothing but professional. My expectation was to learn a lot about Blockchain but I've learned a lot more too, about Business Models and a lot more applications to Business that were very exciting. Once you go to this class you see how broad this goes and how much this technology can help the world. You just can't help feeling excited about it. I'd like to take this information back to my team, to get them excited and fired-up."
"Definitely motivating. Makes you want to get up and do something and participate somehow in the Blockchain space. I came in with basically an open mind to learn and that's exactly what I've done. I've tried to absorb as much as I can within the program and I absolutely enjoyed it!"
"I enjoyed the program, I think that it was extremely comprehensive. Wisdom is a word that I would use, because there are a lot of people with knowledge that you can't necessarily get from a book. In addition to the amount of context and the information that was provided, the contacts and the people that were present are invaluable."
"I really enjoyed the program because I was really surprised about the people that were here. I would say that it's extremely dynamic, it's definitely engaging, and it's valuable."
"It is truly an interactive executive Blockchain education program. If somebody wants to understand A-Z of Blockchain in a couple days, this is a great opportunity for them. Also, this would be a great opportunity for company executives that are looking into Blockchain-based applications, to come and learn and take back those learnings and apply and deploy them in their companies. It's a great program!"
Kingsland's curricula are designed by the world's best blockchain minds. Our curriculum team is comprised of industry leaders and award-winning educators whose primary role with Kingsland is to create state-of-the-art curricula tailored to meet the evolving needs of the blockchain sector.
Our programs integrate a range of active learning strategies, including problem-based and project-based learning. Kingsland's active learning approach intertwines theory and practice, promoting self-directed and lifelong learning skills that are essential for executives who need to adapt to rapid industry change.
Kingsland is the first accredited blockchain training program in the world and this accreditation not only ensures that our programs are delivered to the highest standard but also allows us to partner with other tertiary and higher education programs around the world for shared program delivery.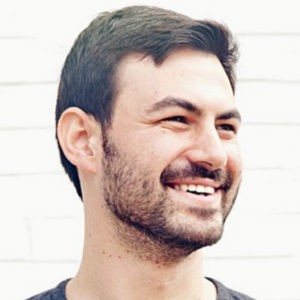 "It's no longer about adapting to change; businesses will need to transform to compete in a blockchain-enabled world."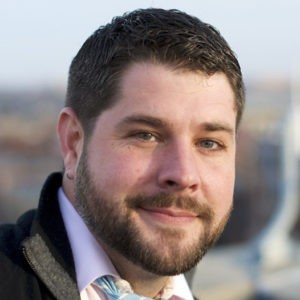 "Today's leaders need to understand the potential impacts of disruptive technologies or they risk getting left behind. Developments in blockchain are fast outpacing traditional business processes and business leaders will need to work hard to stay ahead of the curve."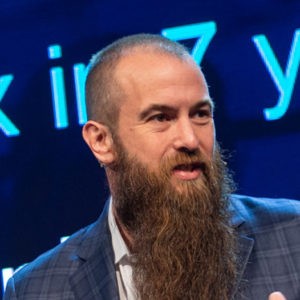 "Education is the lynchpin for future success in the blockchain industry. Those willing to learn and to move quickly into the blockchain space will transform the future of our world."
Learn to Compete in the Emerging Blockchain-Enabled World:
Seats Are Limited – First Come First Serve