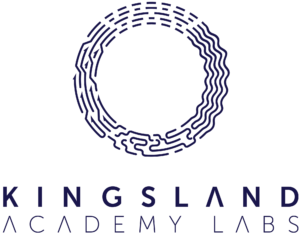 Disruptive technology pushes the envelope of reality. It improves what is already great, simplifies what is difficult, and provides solutions to long-standing problems.
Kingsland University prides itself on being a leader in the world of disruptive technology and enabling innovation. Through our coursework and global partnerships, we aim to understand what technology has already achieved while encouraging our students and peers to continue implementing their visionary goals.
Support the future of blockchain through the Kingsland Academy Labs startup incubation and mentoring program.
The Kingsland Academy Labs Incubator Accelerator (IA) gives startups access to the latest developments in blockchain technology and assists them in writing, modifying and testing new blockchain software programs. The IA works with the hottest emerging blockchain project ideas to pair them with startup mentors and skilled developers. Initial funding for IA projects comes from the Kingsland Foundation. By supporting these projects through the IA, Kingsland fosters the future of the Blockchain ecosystem.
If you're interested in speaking further about this, send us an email: