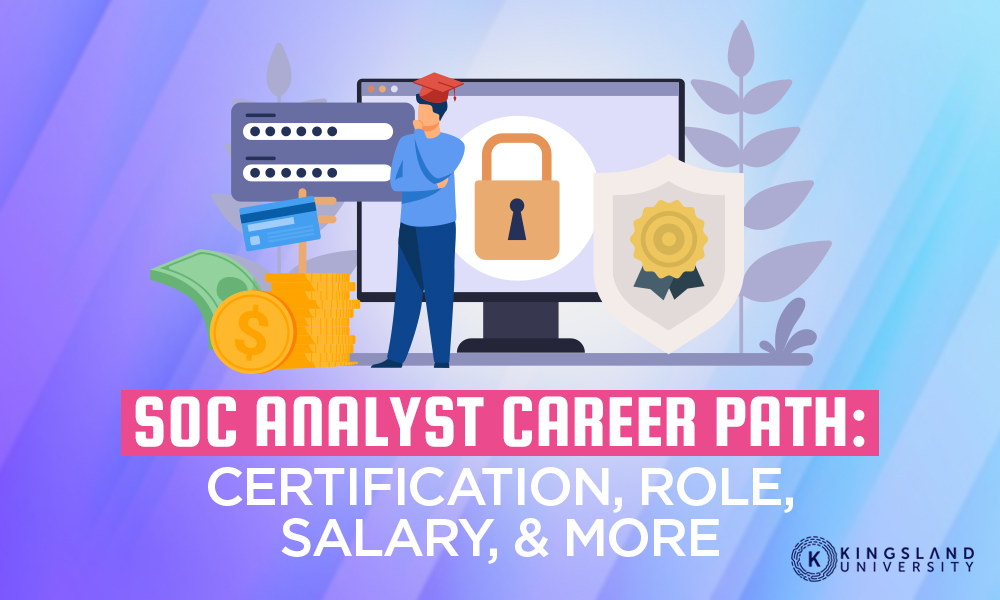 The path to becoming a cybersecurity professional is not an easy one to walk, with several specific positions in the field available for pursuit. Among those positions is the SOC analyst, which can be an excellent way to get a foothold in the field.
However, the path to becoming a SOC analyst is no easier than attaining one of the more complex positions in cybersecurity. With this article, we aim to help you glean a better understanding of what you need to know to become a SOC analyst as well as what to expect once employed as one.
What is a SOC Analyst?
A security operations center (SOC) analyst is a frontline cybersecurity professional that is placed in a team of other analysts and experts. These groups will either serve a single entity exclusively or be used as an outsource security for multiple clients. The position of a SOC analyst is a beginner position designed for recruits in the field of information security.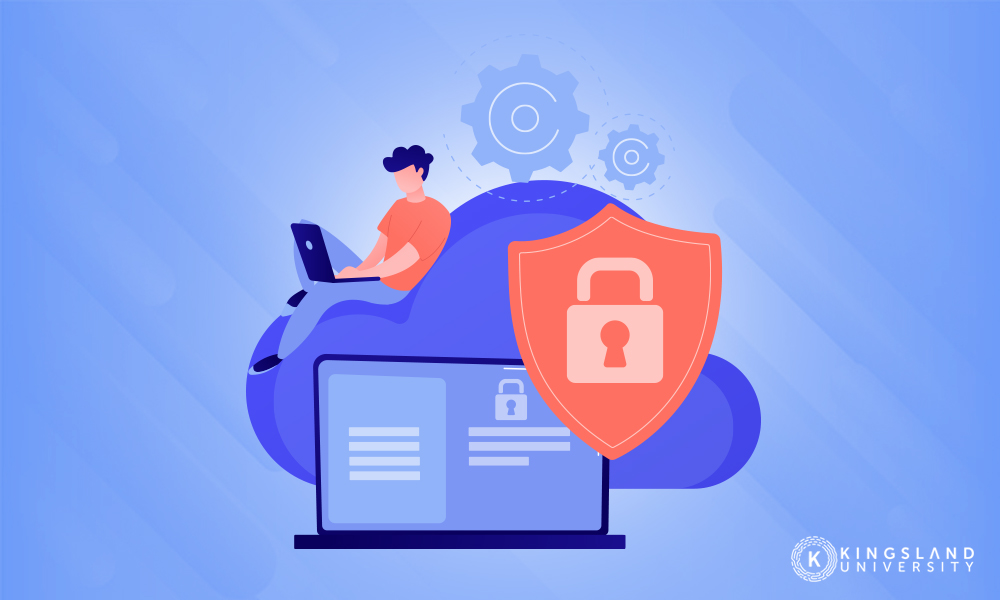 While this position is not one of prestige in the field, it still holds significance in the overall field of cybersecurity with some fairly significant responsibilities. SOC analysts serve as metaphorical watchdogs while simultaneously advising on information security. Their dual role involves them observing systems and networks for any signs of a digital attack before offering their employers and team methods that can be employed to prevent future attacks of the same nature.
This means that SOC analysts are required to be capable of installing security tools, the detection and investigating of suspicious activity, supporting auditing and compliance teams, and developing new strategies for enhancing security. While these responsibilities are important to the role of a SOC analyst, there is another that more or less encompasses the lion's share of their work. Analysts are expected to attend to the concerns and alerts from users and security software. This unfortunately results in many SOC analysts having to sift through several false positives to find the real threats. However, these responsibilities are strictly for the lowest rung on the SOC analyst ladder.
SOC analysts are divided into 3 different levels of experience and responsibilities:
Tier 1 – Triage: SOC triage analysts have been aptly described by the above outline, having the least amount of experience, and being tasked with simple monitoring and logging responsibilities. When an issue falls outside the scope of their skills and responsibilities, the issue is passed along to the next tier.
Tier 2 – Investigation: SOC investigation analysts are considered the mid-level experts in the field and are given more responsibility in being expected to ascertain the exact nature of a threat. They must determine the threat's origin, determine the extent of the damage it has caused, and how deeply it has infiltrated the affected systems. Then they are expected to guide the response. High-impact threats that cause critical damage are once more moved up the chain.
Tier 3 – Threat Hunting: The apex of SOC analysts, threat hunters are responders to the most complex threats. When they are not dealing with immediate threats, threat hunters are reviewing data forensics and telemetry on threats that have not been flagged as malicious by security software.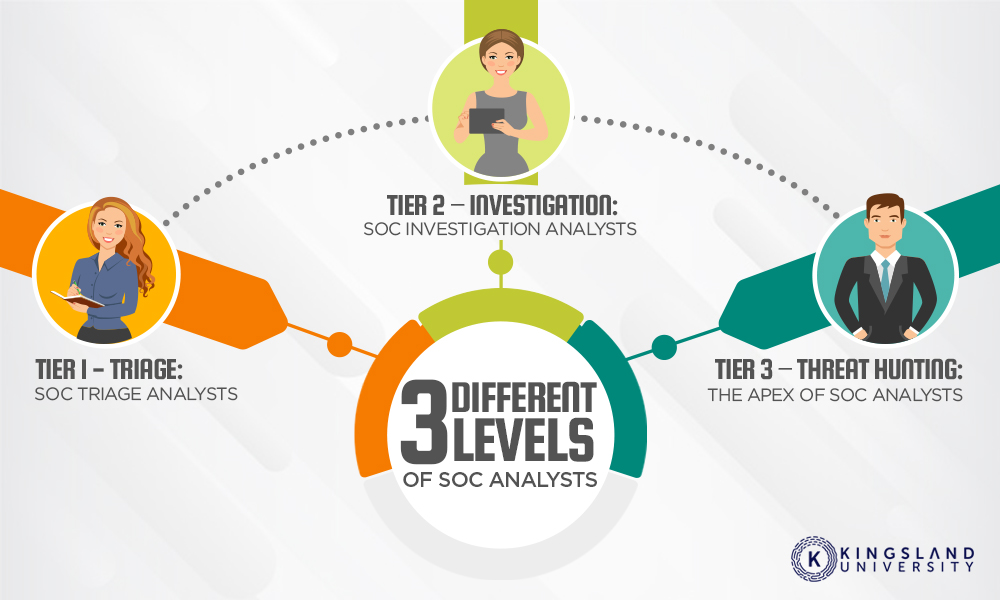 Threat hunters are the least used tier of SOC analysts, with triage and investigation getting the majority of resources. The responsibilities and role of SOC analysts at any tier are not designed as a career but to provide the data surveillance and frontline response needed for information security. Even with this qualification, there are still requirements to be met before you can be employed as a SOC analyst.
The Skills
As with any cybersecurity position, you are going to need a series of skills and abilities to successfully function as a SOC analyst. No firm will hire you without at least a basic understanding of the most fundamental digital skills, that will prevent you from gainful employment as a SOC analyst. Many positions can divide their required skill set into a series of learnable hard skills that are critical to the position and a series of soft skills that are based on the type of person you are and cannot be taught.
The soft skills expected of a SOC analyst are:
Collaboration: While it might seem trite to suggest that working together is vital to success… working together is vital to success. SOC analysts work in teams that need to be able to determine what is a threat and then respond to it. If there is no collaboration between the analysts when a threat arises, the response to it will be delayed and suffer. This can lead to any countermeasure attempts failing due to a poorly timed response.
Critical Thinking: One of the more obvious yet somehow overlooked soft skills of a SOC analyst is critical thinking capability. Analysts need to be able to look at the logic behind an issue and implement effective solutions that relate to the multiple layers of the threat itself.
Inquisitiveness: A SOC analyst needs to be ever seeking knowledge in pursuit of reinforcing their skills. The metaphorical Jedi of the cybersecurity field, need to be able to seek out more information as the field evolves and never stops. SOC analysts never stop learning since their field never stops changing.
Pressure Resistance: Cybersecurity is an extremely stressful field as threats can come without warning and do massive amounts of damage depending on how long it takes to catch them. As a result, SOC analysts need to be able to work despite these stressors and make calm, level-headed decisions even as data is being lost.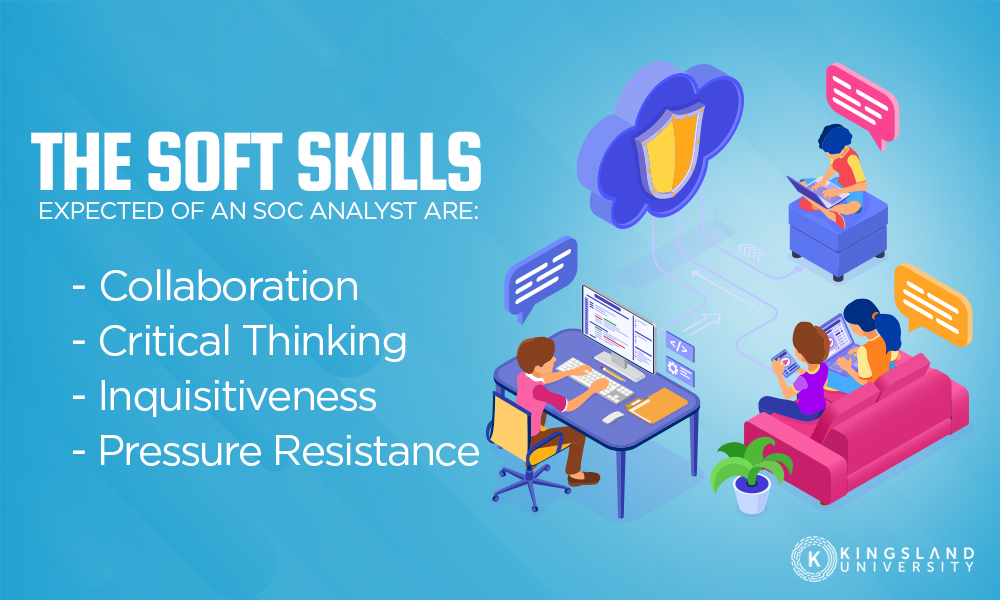 These skills, while extremely valuable to SOC analysts, are not the sort that can be taught and are a natural aspect of the individual. If you have at least some of these soft skills, they can be powerful tools in your journey to become a SOC analyst and break into the profession of cybersecurity. The hard skills of a SOC analyst are not dissimilar from more intensive cybersecurity positions. Many professionals require a similar skill set to succeed:
Network Defense: Network defense is the act of setting up firewalls and procedures to defend a network from cyberattacks and defending against unauthorized activity. This skill is crucial to a SOC analyst who needs to protect against threats to a network.
Computer Forensics: A skill required for upper-tier analysts, computer forensics is the process of investigating and analyzing recovered information from a machine or network to determine where a threat originated from. This information helps with legal proceedings and is crucial to the threat hunters especially.
Incident Response: A typical requirement for any cybersecurity professional, incident response is all about being able to respond to a threat in a timely and effective manner. For SOC analysts that deal with threats as they manifest, the ability to do so is an inextricable skill to succeed professionally.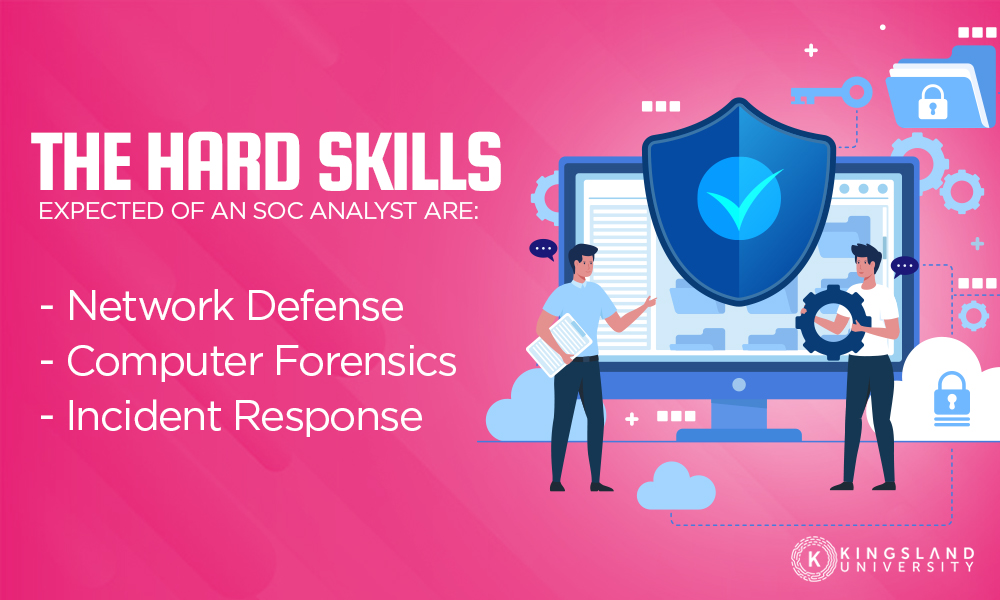 Combining these soft and hard skills in your work as a SOC analyst, regardless of tier, will result in you becoming a prime example of the profession. Yet, even with all these skills, there is still more you will likely need to be employed.
Certifications
A common theme in the realm of cybersecurity, seeking extracurricular certifications in tools and skills relevant to the field is becoming more commonplace. Certifications are becoming mandatory for employment to ensure any new staff has the necessary knowledge and skills of specific aspects of the role to make them the perfect employees. For SOC analysts, there are more than a few ideal certifications:
CompTIA Network+: The CompTIA Network+ certification educates aspiring professionals in networking and how computers communicate with other devices. This certification also educates the holder on tools used to troubleshoot network issues, network security practices, and infrastructure.
CompTIA Security+: Coming from CompTIA again, the Security+ certification educates you on system vulnerabilities, risk management, and cryptography. With this certification, you will understand the installation and configuration of systems while also securing them.
CompTIA Cybersecurity Analyst: Another certification from CompTIA. Are we sensing a pattern here? The Cybersecurity Analyst certification will educate you on how to protect systems, develop threat-detection tools, analyze data to pinpoint vulnerabilities, and determine the impact of the threat that infiltrated your system.
CompTIA Advanced Security Practitioner: The Advanced Security Practitioner certification from CompTIA will help you learn even more about fortifying a system against threats. With it, you will gain an understanding of how to expand security domains, anticipate defensive needs, data interpretation, and minimizing security vulnerabilities.
CompTIA Security Analytics Expert: This certification is reserved for experts who have already earned multiple CompTIA certifications. Serving more as a compendium of your overall knowledge, this certification is a badge presenting potential employers your understanding of the material and makes you an appealing prospect for hire.
EC-Council Certified Ethical Hacker: The Certified Ethical Hacker certification educates you on how to identify patch weaknesses in a network and gives you the insight you will need to think like the hackers you are attempting to foil. This is one of the most valued certifications in cybersecurity due to this insight.
Certified Security Analyst Training: The Certified Security Analyst Training certification will teach you how to conduct penetration tests realistic enough to prepare you for actual assaults. The program teaches about the tools you will use to conduct tests on a network's security.
GAIC Information Security Fundamentals: The GAIC Information Security Fundamentals certification is an introductory lesson in how to understand cryptography and cybersecurity technologies. This particular certificate will serve as evidence of your ability to understand threats to information resources, implement network protections, and diversify your strategies to do so.
GAIC Security Essentials Certification: The GAIC Security Essential certification is an intermediate-level certification that will educate you on crucial skills on how to implement security for a plethora of online applications. This certification will help you understand how to develop contingencies for threat management, penetration testing, vulnerability scanning, developing active defenses, and the application of cryptography.
Certified Information Systems Security Professional: The Certified Information Systems Security Professional certification comes from the International Information System Security Certification Consortium (ISC)2 which provides aspiring professionals with advanced training. This training will help you understand how to mitigate vulnerabilities in systems based online, ethics, and threat investigation.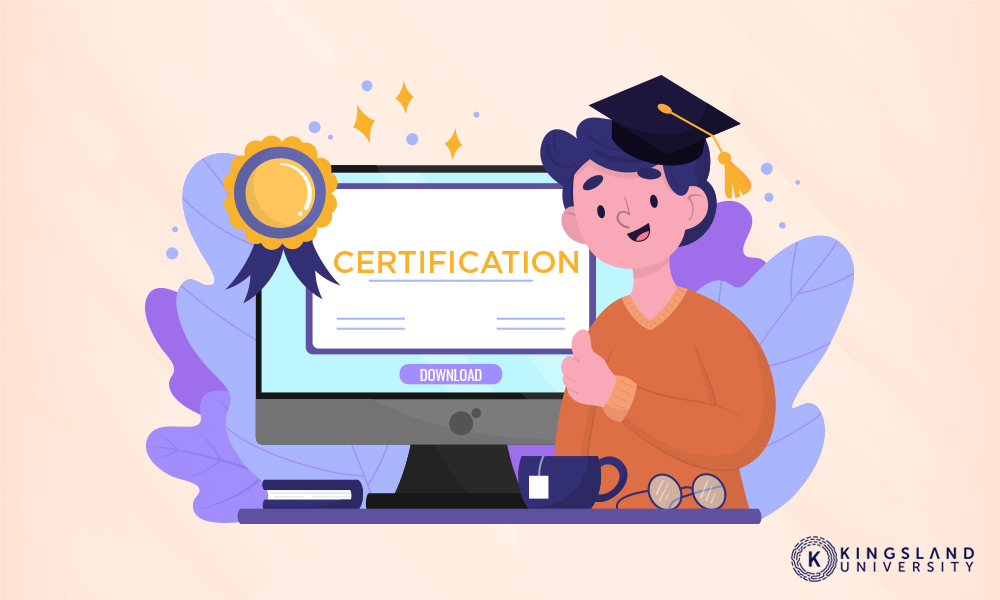 These certifications can serve as outstanding tools to highlight your skills and abilities as a potential SOC analyst while also marking you as a potential hire for upper-level cybersecurity positions. With them, you can advance from a rookie SOC analyst to a tier 3 threat hunter.
Salary
While this should never be the motive for your career of choice, the salary of a SOC analyst is not something to scoff at. The average base salary for a SOC analyst in the United States of America is $109,963.00 per year.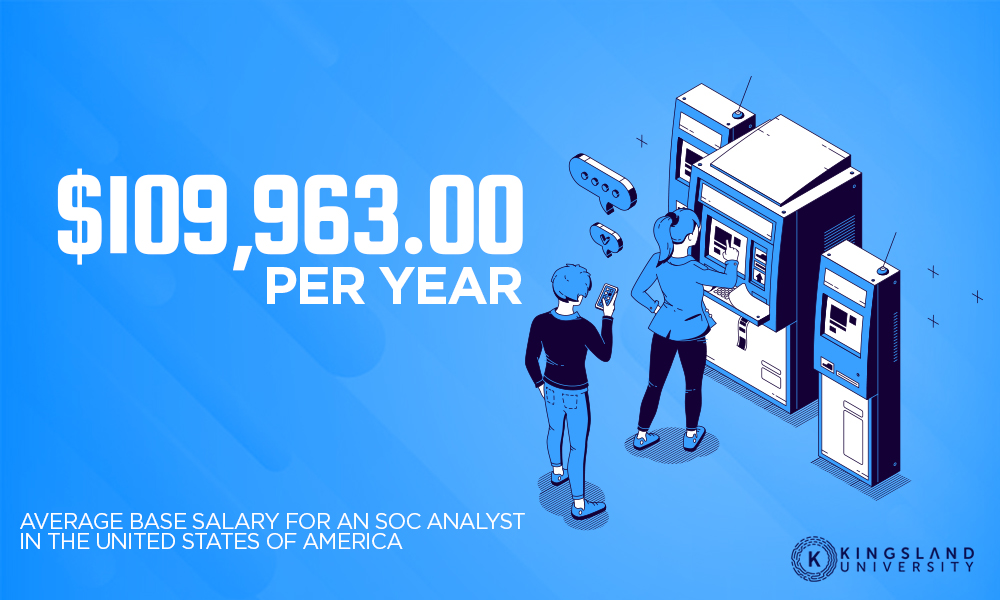 While a base salary is not necessarily indicative of how much you might earn as an analyst, it is a good frame of reference for the potential. Your payment will vary depending on who you work for and wherein the country you work in.
The Final Byte
The role of a SOC analyst can serve as a diving board into a much more lucrative career in cybersecurity. SOC analysts need to be team players who can respond to threats and react accordingly. So, despite its consideration as an excellent position for neophytes in the field of cybersecurity it is by no means an easy job to do.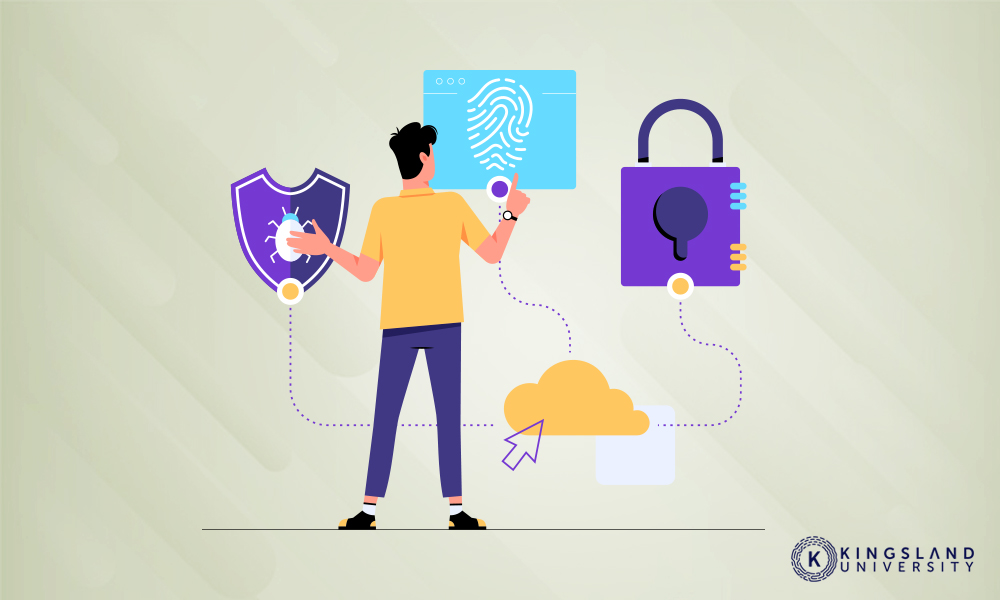 You will need education and certifications galore to successfully navigate the career without stumbling and causing further damage. The salary you are liable to earn as a SOC analyst might tempt you to pursue the career with little real knowledge of what it entails. However, if you are serious about a career in cybersecurity, it is the perfect and most likely first step to do so.
Ultimately, SOC analysts are the backbone of the cybersecurity field upon which all other positions are built.
If after reading this article you find yourself potentially interested, you should take the first step needed into your future cybersecurity career, by checking out our Online Cybersecurity Certification Program!