Online Blockchain Developer Certification Course
Get The Career You Want, In Nine Months Or Less, With No Upfront Tuition.
Request More Information Here
A valid email address is required otherwise you will not receive this information. You may unsubscribe from any future emails at any time if you'd like Privacy Policy
World's First U.S. Accredited School of Blockchain

Online Blockchain Developer Certification
At Kingsland University we deliver accredited education, in an online environment, that works around your schedule. But that's not the only thing that makes us special. We won't charge you a dollar until you get a job.
Education On Your Schedule: Our classes are available from the comfort of your home. You simply register, get started on the cohort day, and complete the weekly requirements.
Job Placement: Our career services provides resources to help you become job competitive which entails building a network, growing your visibility and demonstrating commitment.
No Upfront Tuition. No Risk. We offer you the ability to pay zero tuition upfront. You pay the tuition after you get a job and ONLY if you get a job. We take all the risk because we are so confident in what we do.
SACS CASI Accreditation:
Kingsland University is regionally accredited by one of the top accrediting agencies in America. The
Southern Association of Colleges and Schools (SACS) is one of the seven regional agencies responsible for the accreditation of nearly all of the most respected colleges and universities in the United States.
In a survey of 200 Fortune 500 Executives, 188 have plans to implement Blockchain but
only 12
could find programmers to do it. Kingsland University's online Blockchain developer certification course enables students to future-proof their programming skills, add value to companies, improve their career and salary, and make a global impact. We're committed to student outcomes through our unique online blockchain training platform. Job readiness and blockchain jobs placement are key parts of the Kingsland school of Blockchain experience. Our students go into this online blockchain class as software programmers and come out as blockchain developers and programmers. Click on the region and time zone below that suits you best.
What Students Say about Kingsland
Everyone says that blockchain is the future. I think this online blockchain course will be the best step you can take to start your move in the blockchain development world. These blockchain programming courses will teach you from the very basic to the most complicated concepts of the blockchain. With all the lectures and exercises that they are giving, you get to practice and see it yourself the application of blockchain in the real world.
As a developer who is new to blockchain development, I expected this online blockchain training to be very challenging. But the Kingsland's trainers were good and exceptionally equipped with great knowledge about block chain that it really helped me grasp the concepts more. The course itself was quite exciting, we learned from the very basics of blockchain to the application of DApps, so I recommend anyone who is interested in blockchain jobs or earning a better salary with blockchain to enroll in these online blockchain education courses.
If you are thinking of studying blockchain with Kingsland's blockchain course, just do it! From start to finish, the whole course was jam packed full of insightful lectures and challenging yet rewarding projects. The instructors in this online blockchain programming class obviously knew what they were talking about and were there to guide us every step of the way. I can't think of a better alternative to learning blockchain development.
Initially, I only knew blockchain as a new type of internet trend but The Kingsland online blockchain development training program opened the door for software engineers or developers like me and learn more about blockchain. Kingsland taught me that blockchain may be one of the scariest tools on the internet yet may also be the safest. Through the help of Kingsland, we were able to learn and create a transparent system, securing its inexpugnability and veracity.
Kingsland's online Blockchain Course is teeming with informative and incredibly educational materials to help you delve into the inner workings of Blockchain technology. The mentors are knowledgeable, approachable and skilled at teaching the course. I'm confident this blockchain education will help me grow my career and earn a improved salary. Be ahead of your peers with this course. Don't delay, enroll today!
Kingsland's online blockchain developer school taught me up-to-date essentials of blockchain from the ground-up and the hands-on activities that the course had enabled me to have a shorter learning curve. For me, the most challenging part was interacting with different people of distinct nationalities at varying levels of professional proficiency. It was the best experience I have ever had. This opportunity to learn blockchain development has opened new doors that led me to fantastic blockchain career opportunities. I was able to meet and work with amazing people who are transforming the world and making it a better place.
I just graduated, and this online blockchain certification course really helped me establish an excellent starting point for my career. Every day's lecture is full of learning and they never failed to give us relevant activities and homework to practice what we have learned. The group and individual projects are challenging yet very effective way of enhancing our skills. If you are considering seeking education for a blockchain degree or diploma, I recommend these classes. I am very grateful to Kingsland for giving me this opportunity to become part of growing blockchain community and helping me become a blockchain engineer.
Kingsland's online blockchain course was a great opportunity for me to learn blockchain and understand what makes it popular and valued in the market. Through the training I have hit a lot of walls but going through those I understood that blockchain technology is a vast blockchain job market with excellent demand and salaries for blockchain developers to learn and grow. And what I have learned will be beneficial for enhancing my skill set and comprehend new things about blockchain.
One of the skills that a developer should possess is to have the ability to adopt the trends in technology. Kingsland makes it easier for us, its online blockchain classes offers something that is basic, a simple knowledge that would turn the idea into reality. What is great taking this blockchain development course for programmers is that Kingsland University doesn't force you to focus in a specified programming language but it will give you the freedom where to apply it because they got it all for you.
The Kingsland online blockchain developer training program is intense and so it should be; there's so much information to get through! Every day there is news about blockchain and this blockchain course accounts for that - if it was at a normal pace, we wouldn't learn the skills we need!
Meet Your Kingsland Blockchain Course Teachers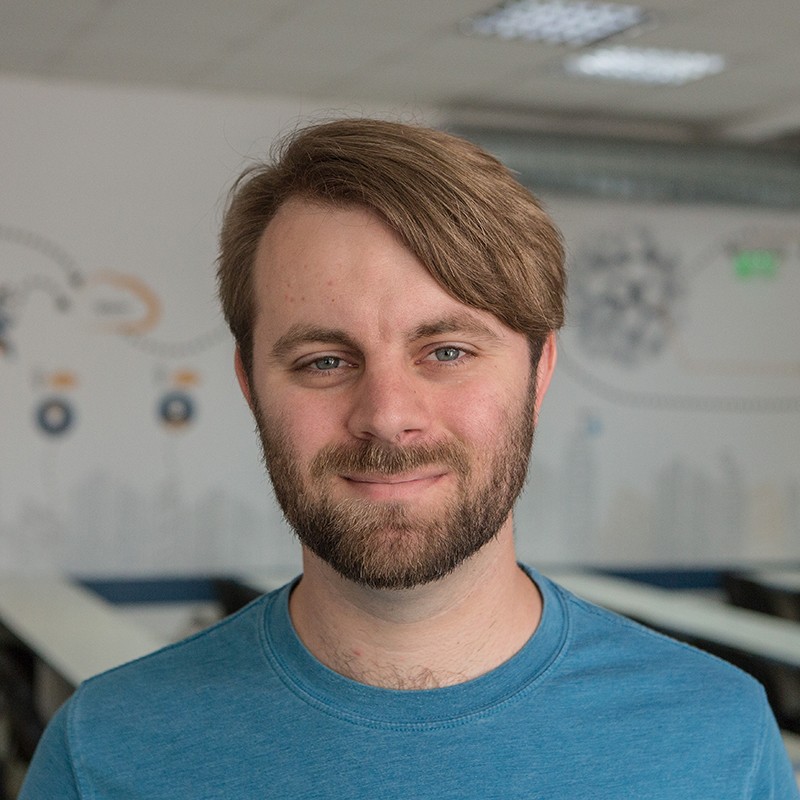 Patrick Galloway is a passionate educator and developer. He has built several blockchain apps ranging from credit card payment portals to a lead assignment system for a mortgage company. Galloway's focus is on building strong fundamental blockchain skills through a hands-on approach to learning and education that equips his students with the refined thought processes necessary to become resourceful and skilled blockchain developers.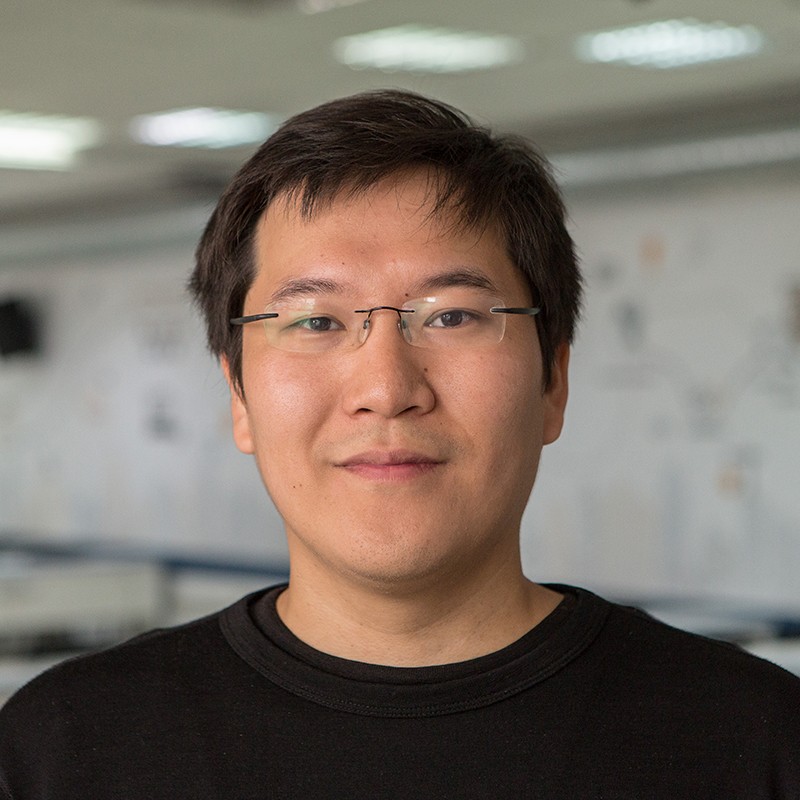 Anar Enhsaihan has been an iOS engineer for a multitude of startups. Apps that he has worked on have reached hundreds of thousands of users in markets including North America, Europe, and Asia. He's deployed a dApp on the Ropsten Ethereum network that fully takes advantage of the decentralized nature of the blockchain.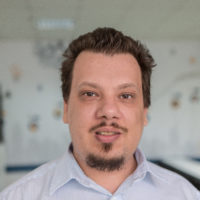 Vladislav started programming at a young age and has worked in companies both big and small in several countries. He is interested in everything related to computer science or programming, and generally prefers to be on the cutting edge of technology (quantum computing, VR, you name it). He has always been passionate about sharing knowledge (and code), which eventually led him to Kingsland University, where he's currently working as a Blockchain Technology Trainer.